PUBLIC INFORMATION STATEMENT
NATIONAL WEATHER SERVICE LOUISVILLE KY
605 PM EDT SUN MAY 11 2003

...STORM DAMAGE ASSESSMENT FOR HART COUNTY TORNADO IN CENTRAL
KENTUCKY...


NATIONAL WEATHER SERVICE OFFICIALS CONDUCTED A GROUND STORM DAMAGE
SURVEY ACROSS HART COUNTY IN CENTRAL KENTUCKY...WITH THE EMPHASIS IN
AND AROUND THE MUNFORDVILLE AREA.

* EVENT DATE: SUNDAY MAY 11, 2003

* EVENT TYPE: STRAIGHT LINE WIND DAMAGE, PLUS TWO BRIEF F1
TORNADO TOUCHDOWNS.

* ESTIMATED MAXIMUM WINDS: 100 MPH

* ESTIMATED LOCATION: THE WIND DAMAGE EVENT BEGAN JUST EAST OF
INTERSTATE 65. AS THE WIND DAMAGE EVENT APPROACHED MUNFORDVILLE...
THERE WERE TWO BRIEF TORNADO TOUCHDOWNS NOTED. THE FIRST ON THE
SOUTHEAST SIDE OF THE TOWN...ON ROWLETTE STREET...AND THE SECOND
JUST OUTSIDE MUNFORDVILLE ON HIGHWAY 357. THE WIND DAMAGE EVENT
THEN CONTINUED NORTHEAST OUT TOWARD GLEN LILY.


* EVENT TIME: THE STORM MOTION BASED ON RADAR WAS EAST NORTHEAST
AROUND 45 MPH. RESIDENTS IN MUNFORDVILLE SAID THE
EVENT ONLY LASTED SECONDS...BUT IN SOME INSTANCES A LITTLE
LONGER. WIND DAMAGE AND TORNADO DAMAGE OCCURRED IN THE MUNFORDVILLE
AREA BETWEEN 430 AND 500 AM EDT SUNDAY MAY 11, 2003.


* DAMAGE AREA DIMENSIONS: AVERAGE LENGTH = 18 MILES
AVERAGE WIDTH = FROM A COUPLE HUNDRED
YARDS TO ONE MILE.


NOTE...THE TWO TORNADO TOUCHDOWNS OCCURRED IN A SMALL AREA...ABOUT
50 YARDS LONG AND 50 YARDS WIDE. OTHERWISE, THIS WAS MAINLY A
STRAIGHT LINE WIND EVENT WHOSE WIDTH VARIED DURING THE INTENSITY
OF THE STORM.

* INJURIES: UNKNOWN


* FATALITIES: NONE


* DAMAGE: CONSIDERABLE TREE DAMAGE WITH TREES FALLING ON HOUSES. TREE
DAMAGE DISTRIBUTION, PLUS OTHER STRUCTURAL DAMAGE SCATTER, SUGGESTS
BRIEF TORNADO TOUCHDOWNS. OTHERWISE, TREES TOPPED, BARNS BLOWN DOWN
AND MINOR DAMAGE TO ROOFS AND HOME ACCESSORIES.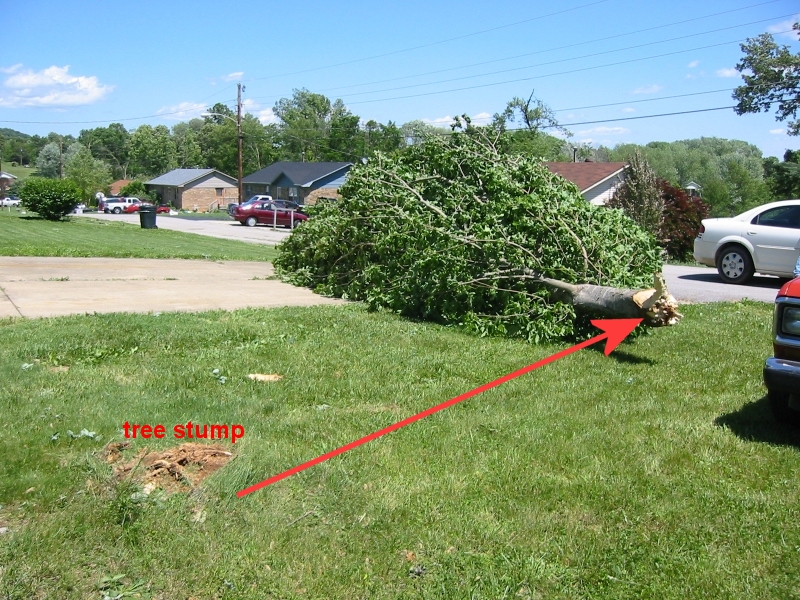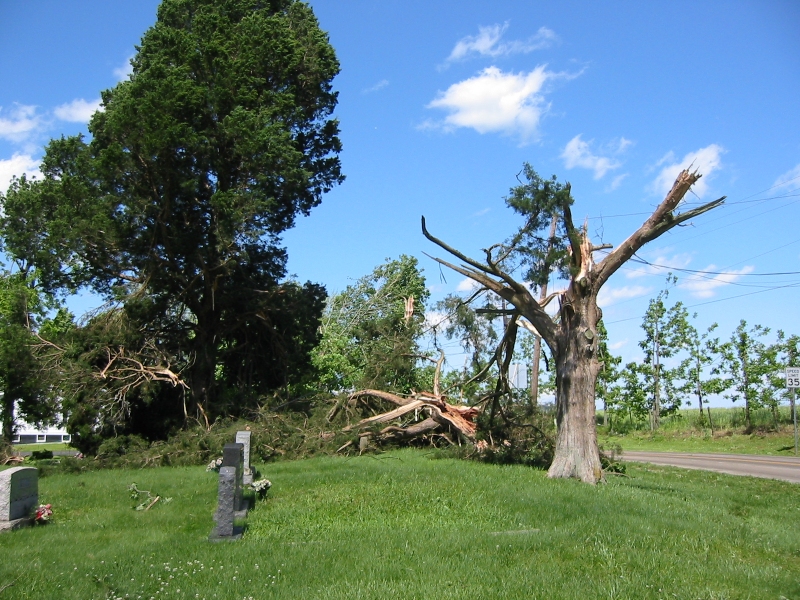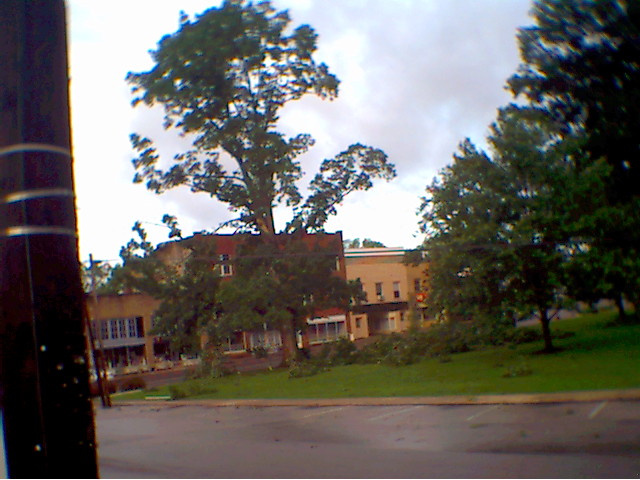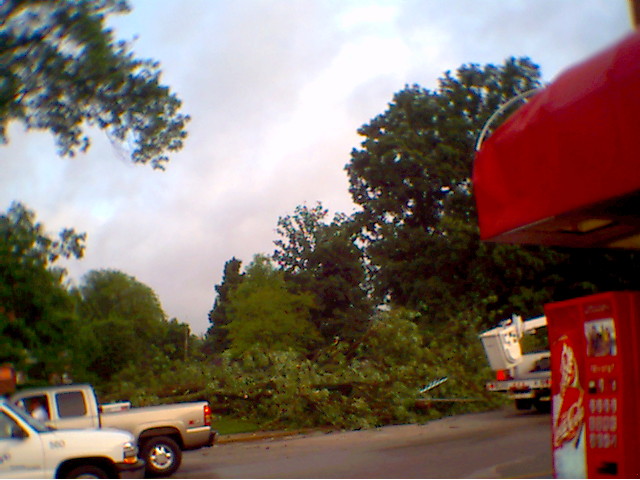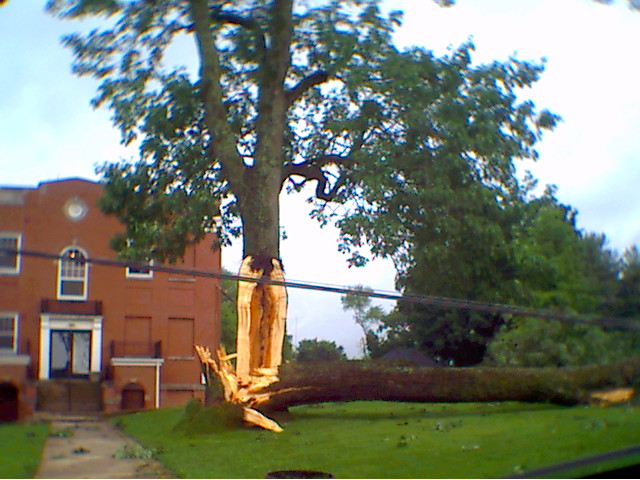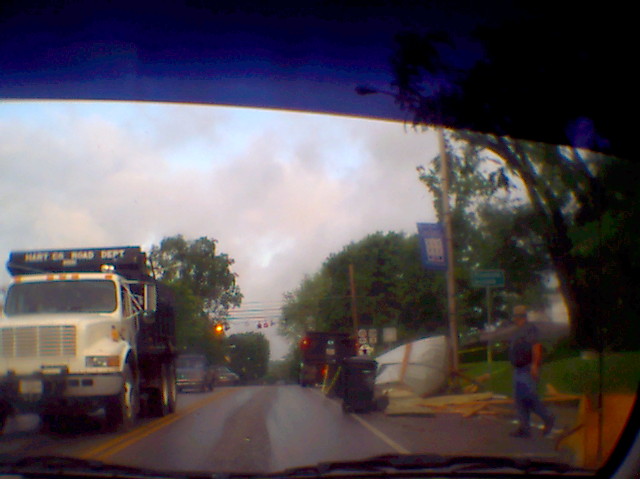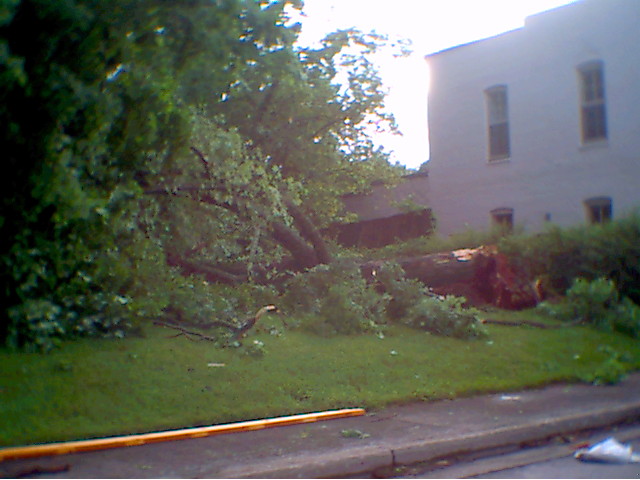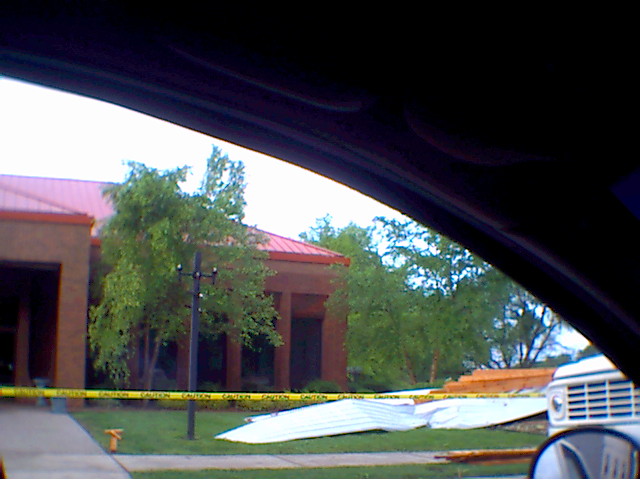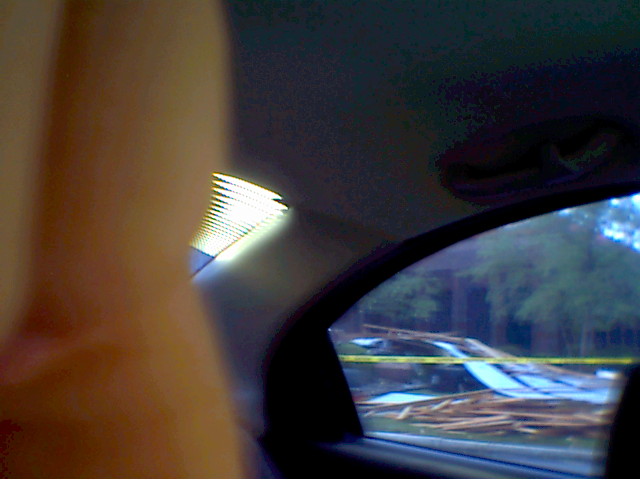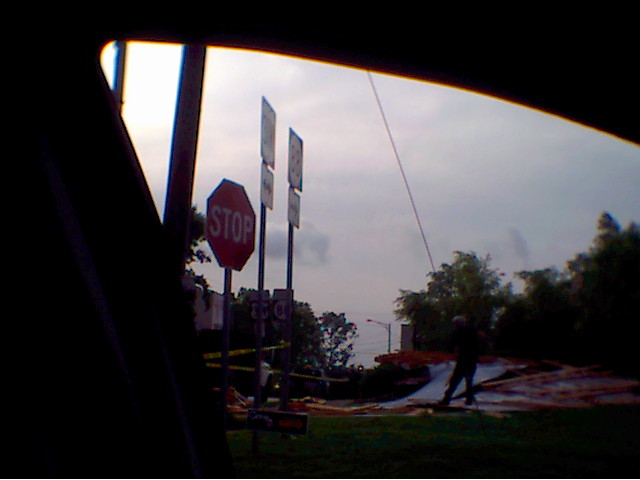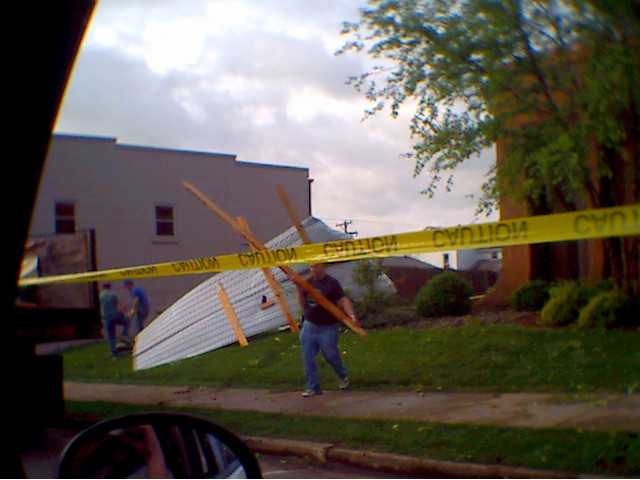 The pictures above are pictures of storm damage in Munfordville. Hart county was under severe storm warning at the time but was later upgraded to tornado warning. tornado was sited in south munfordville then later confirmed to be F1.




The pictures below are of trees down in priceville...i would of had more but my battery went down. In all there was about 100 trees down in the priceville fire district area, most of witch was in a 6 mile radius.