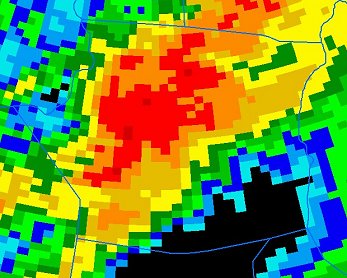 This is a radar image of the line of storms that were moveing into hart county. The radar was detecting a TVS while it was on hart/edmonson county borders.

*The Storm below in the radar images produced two F1 tornados*
in Hart county (munfordville)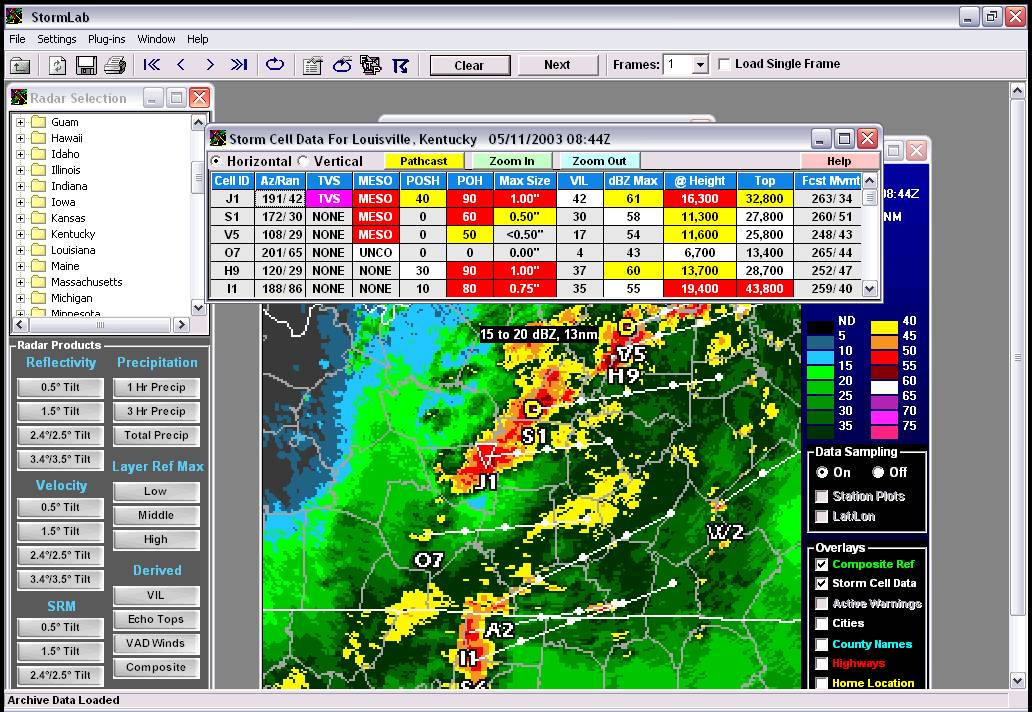 In this radar scan radar was detecting a MESO over ceneral hart county moveing east. radar is also showing a weak echo region (WER) on this radar scan.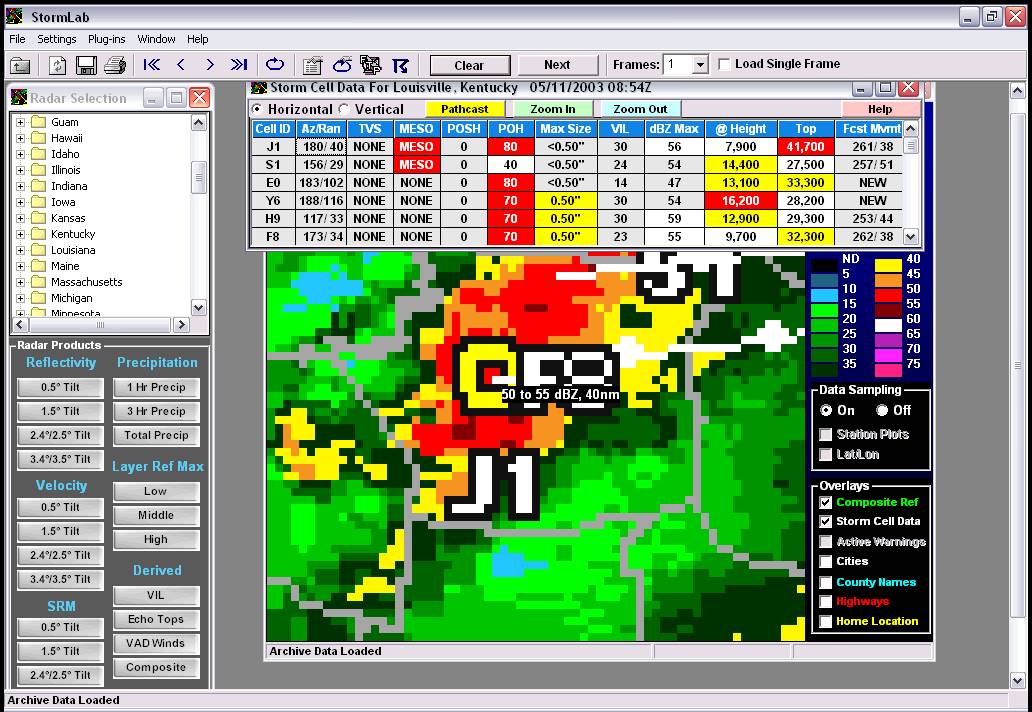 Nathan