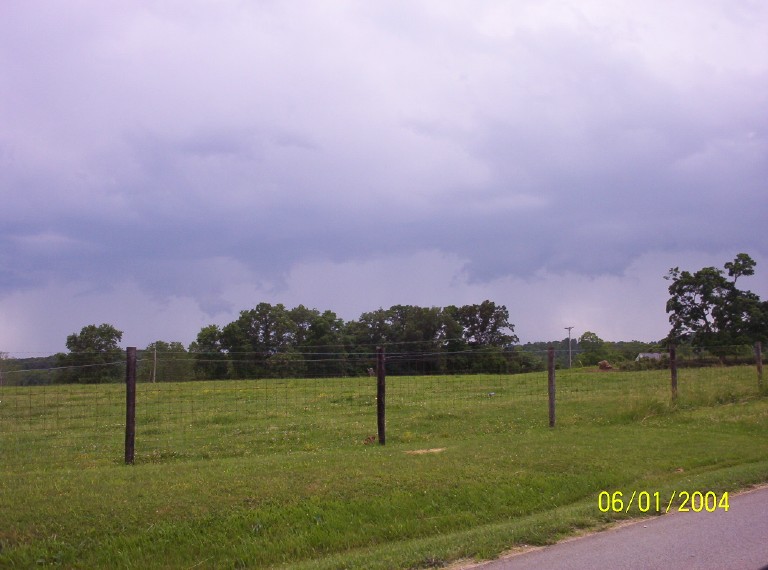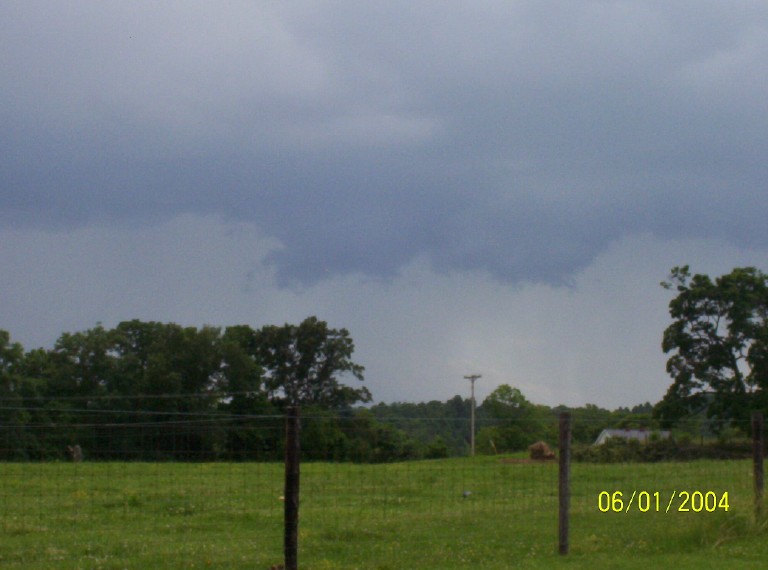 The two pix below has wrong dates. I took those pix on 6-1-04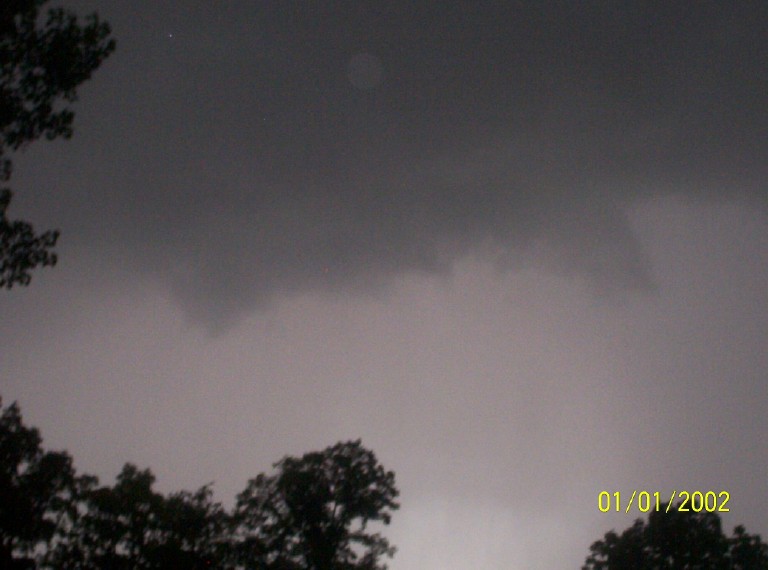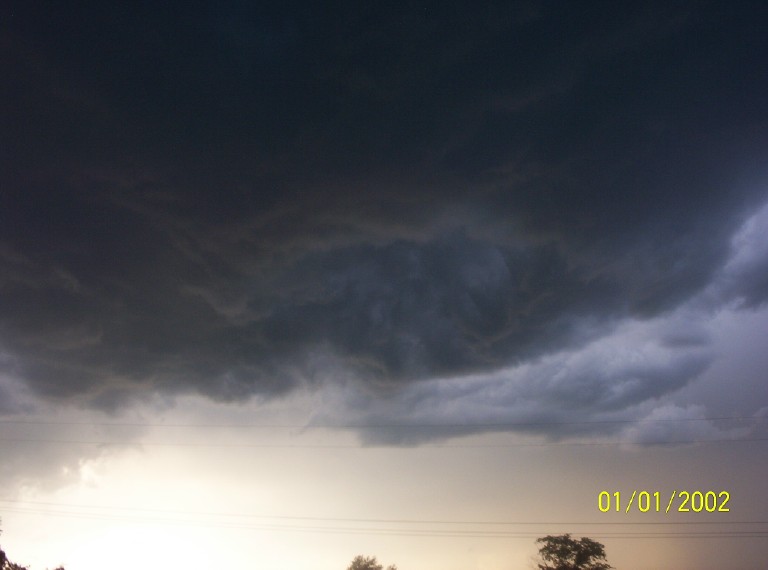 Picture above is of a wall cloud from under it, with a strong updraft.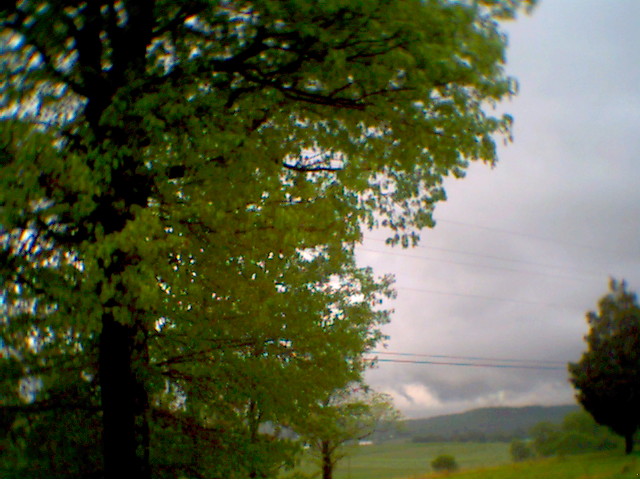 The picture above is of a wall cloud and a funnel that was north of my house on may-5-2003. This storm was moveing very quickly and i could only get one picture and didnt get to observe it long. It was possibly a tornado im unsure there is sort of a debri cloud at the botom or what sorta looks like one so it could of been a weak and brief tornado im not sure.